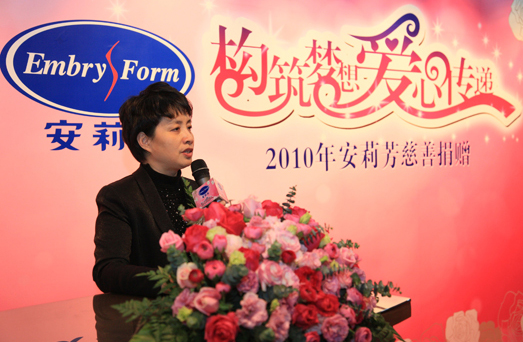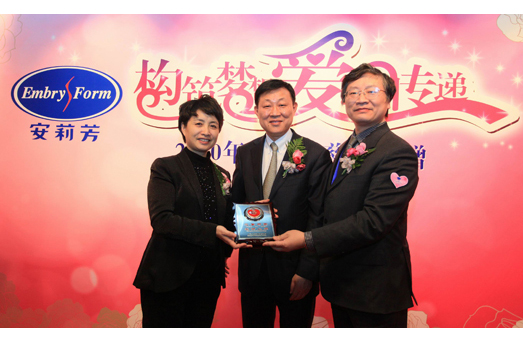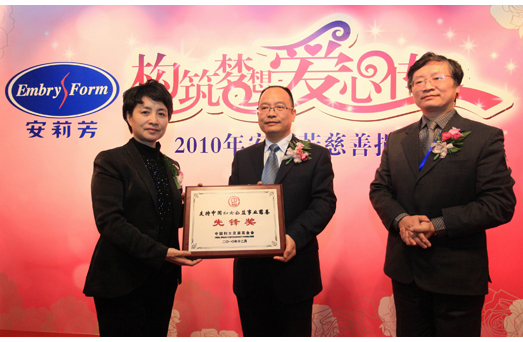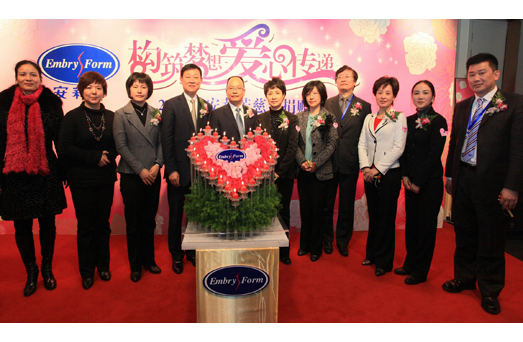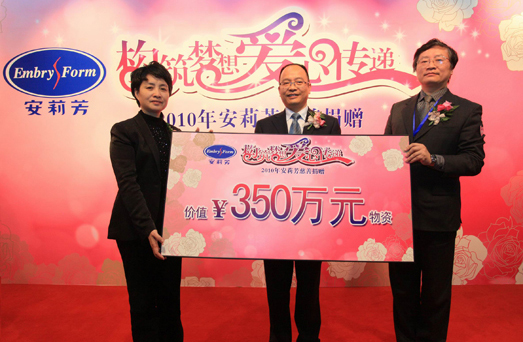 The many disasters of 2010 affected the hearts of millions of Chinese people; rebuilding after the disasters and resuming production became the common dream.
On the afternoon of 30 December, the All-China Women's Federation and the China Women's Development Foundation, joined together with well-known international underwear brand, Embry Group, to organize a charitable donation ceremony with the theme of "Building Dreams, Conveying Love" at Embry's newly completed headquarters building in Shanghai.
During the charity event, the Embry Group donated goods and materials worth more than RMB3.5 million to the All-China Women's Federation, to help over 23,000 mothers and poverty-stricken women, who had suffered in disasters in Sichuan, Qinghai, Hainan, Jiangxi. Jilin, Shanghai and other places, to rebuild dreams of a beautiful life. This was already the 4th consecutive year that Embry provided practical relief and loving care for underprivileged women through the All-China Women's Federation.
Not just sending respects, but provide extensive care. Embry Group's CEO, Ms. Liza Cheng, has expressed repeatedly in various charity activities the public welfare and charity notions of Embry. Only through continuous and coherent execution will public welfare efforts be meaningful.